Newton rocks classic stripped crew neck sweater by Closed with Dolce & Gabbana shades…football by the NFL.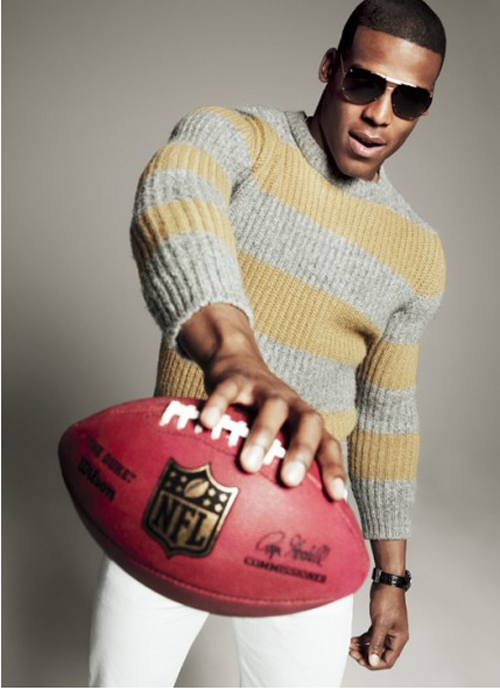 You knew it was only a matter of time: The Carolina Panthers' new QB savior CAM NEWTON is ready-made for the Hollywood glitz and glamor that you knew would eventually come his way…and now it has. Coverboy Cam is GQ Magazine's No. 1 pick to model men's fall fashion in its upcoming July issue…
During his photo shoot, Newton even takes timeout to show prop stylist Paola Kudacki how to grip and throw a football…
You may want to watch just how far you bend that wrist, Coverboy…
Here's to hoping Cam Quarterly can handle all the Hollywood fluff and still live up to his potential on the field. It's cool to live like a supermodel…as long as you walk like a panther.