If Chad feels like he's gone to Patriot heaven then Tom Brady must be Jesus in this new long-ball scenario.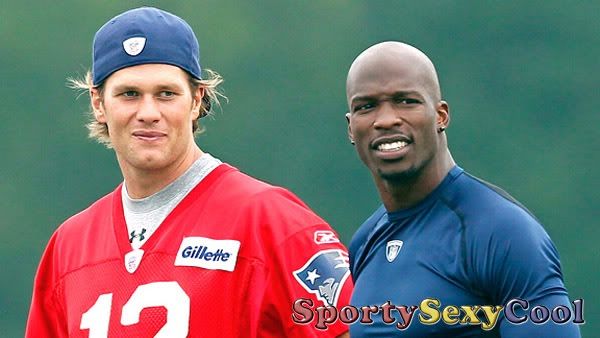 God is good to CHAD OCHOCINCO. The flamboyant wideout mentioned as much on his Twitter account as he is obviously thrilled to death to now be a part of the Brady Bunch winning tradition in New England with SB QB TOM BRADY…
Brady and Ochocinco spent practice time getting acquainted as teammates as Tom Terrific showed Mad Chad the Patriot offensive playbook schemes…
The former Cincinnati Bengal obviously must feel like he died and gone to Heaven. This Ochocinco tweet pretty much sums it up: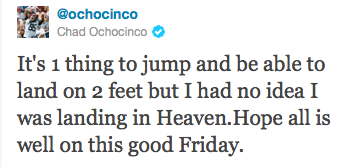 Imagine a calmer, gentler Ochocinco now. Dude is obviously psyched at the prospect of having a real shot at the Super Bowl now that he is with Belichick and the Patriots.
New England will look to replace that old Brady-to-Moss magic with the fresh and new Brady-to-Ochocinco hook-up. It will be interesting to see if the experiment works.