Stoudemire has a new Florida mansion that is an elegant, tropical oasis…right in line with the fashion forward.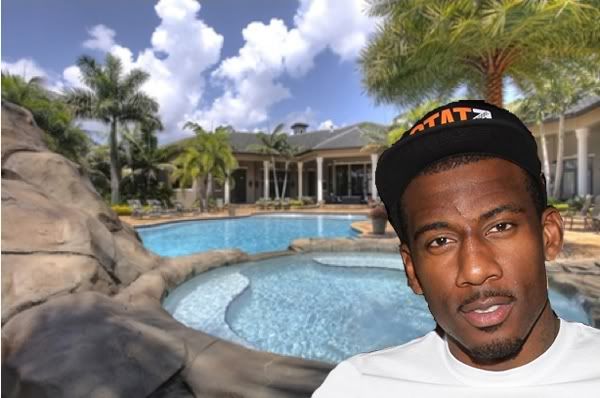 According to reports, New York Knicks superstar forward AMARÉ STOUDEMIRE has just purchased a swank new $3.7 million home in Florida. Here's a pictorial of Stoudemire's new sun soaked castle…
Records show Amaré snatched up the new Southwest Ranches, FL home last month and paid close to a million dollars less than the original asking price. The 14,555 square-foot home features six bedrooms, seven bathrooms and a nine-car garage. Can you say party at Amaré's???!!
"Unfortunately" Amaré won't get to enjoy his new digs fully just yet. The lockout appears to have ended this morning.