Horford seems to have Vega all emotional when he asked for her hand in marriage. I just hope he has a prenup.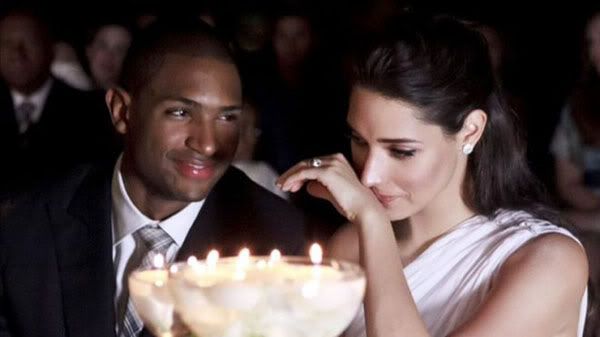 Atlanta Hawks big man AL HORFORD tied the knot Saturday with his girlfriend, Dominican singer and ex-Miss Universe AMELIA VEGA in a private Christmas Eve ceremony attended by their families in Santo Domingo.
According to reports, Horford, who is also Dominican, and Vega surprised their families and friends because no one even knew they were engaged and had no idea they were getting together for a wedding. Many assumed they were simply gathering for a Xmas ceremony.
According to the local media, Horford's wedding ceremony was basic but emotional, attended simply by the couple's parents, aunts, uncles, grandparents and 0ther close relatives.
Because of Horford's current NBA commitments with the Hawks, a more "public" ceremony will be planned later.
How's that for a Christmas present? Vega and Horford gave their families and themselves the gift of matrimony. I hope Horford also gave himself the gift of a prenup. Just sayin'…!
You know how it is in love and basketball. But in any event, congratulations to them both.