Allen Iverson hears it from the Philly crowd during start of Sixers-Celtics Game 6 at Wells Fargo Center.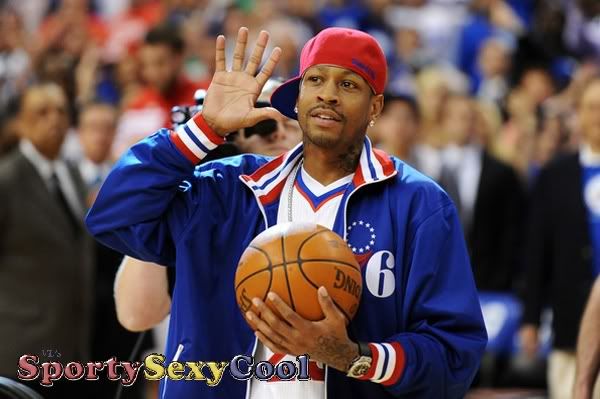 Philly's favorite son ALLEN IVERSON was back in town to deliver the game ball at center court before the start of Game 6 between the Philadelphia 76ers and Boston Celtics at Wells Fargo Center Wednesday.
AI received a rousing ovation from the Philly faithful as he strode out with the game ball completely clad in Sixers attire and red baseball cap…
Despite being blackballed by the NBA, it was a cool move by the 76ers to honor one of their own. Iverson did as much as one man could do—one six foot man—to bring an NBA title to Philly. And he damn near did it by himself.
AI's aura probably helped provide the Answer in the Sixers' 82-75 win in Game 6 as well.