J.R. Slick: A heavily tatted Smith chills poolside with his Miami harem during Memorial Day Weekend.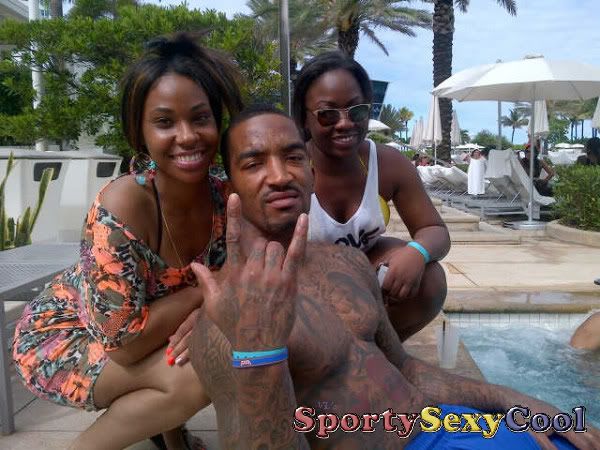 Hip Hop Memorial Day Weekend is big in Miami and NY Knicks sharp shooter J.R. Smith never misses a chance to hang out…even when he has a Dade county warrant for his arrest. One can see why: J.R. is apparently a chick magnet on the South Beach strip, getting it in with female after delighted female during the long holiday weekend…
You can imagine what all this South Beach playa-pimpin' one-on-twenty is doing for all those J.R. Smith-is-dating-Rihanna rumors. If there's any truth to it, Rihanna clearly would have to wait her turn with "Hard Eight" like every chick else. J.R. is too busy raising his scoring average—off the court.
Dude might as well get it in while he can. You're only young once.