Ray Edwards bares all in a nude photo shoot where the only thing he is wearing is a football.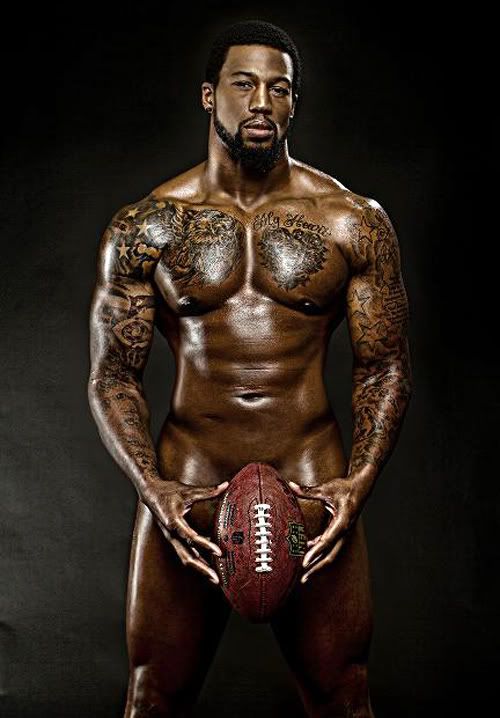 It's no secret that RAY EDWARDS has no problem revealing himself as the 6-foot-4, 273 pound defensive end for the Atlanta Falcons has spent the last year doing swimwear calendars and snapping body shots of himself for vanity posting on Twitter. Now the 27-year old part-time model and professional boxer has gone completely nude (well, except for the pigskin) with a cameo in Kontrol Magazine's Sexy Body Issue…
In the latest issue of Kontrol (which hits newsstands next week), Edwards reveals more than his clothes as he talks about life, philanthropy, football and fatherhood…all while getting in a little photo shoot modeling…

Video courtesy: Kontrol Magazine
Edwards may be raising a few eyebrows with his physique but he looks like rigor mortis has set in with his little two step. Still posing may be the best avenue, big man! Lol
Dude's motto is "Dare 2 B Different." Looks like Edwards has that covered in spades. If nothing else.