Antrel Rolle looks to add a little light-hearted nature to NY Giants camp with his exterior side-fade head design.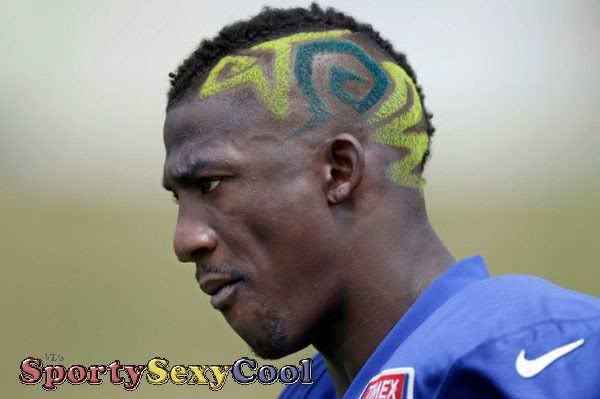 And the training camp hits keep coming. Rock star status in professional sports require a certain look I suppose. This time, it's NY Giants safety ANTREL ROLLE with a DENNIS RODMAN-type redux mohawk hairdo that glows in the dark…
Rolle told reporters at Giants training camp that there was no real story behind the new look florescent fade. He simply told his barber to give him something different and they both agreed to go with the glow-in-the-dark design.
That's one way to save on your light bill, Antrel.