Rhodes says he supports gay athletes coming out but isn't one himself. MTO begs to differ and seeks to show it.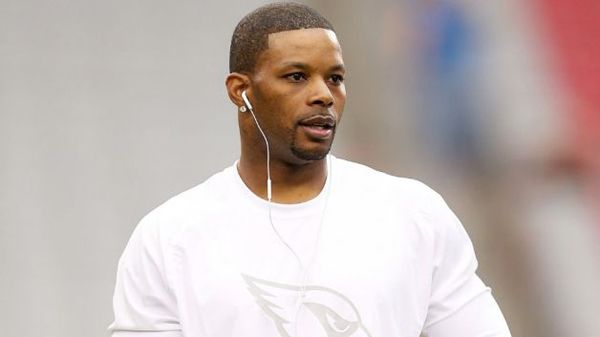 It appears Mediatakeout isn't about to let up on outing KERRY RHODES as potentially gay. On Monday, the webloid posted more pics of the NFL free agent and alleged assistant 'Hollywood' on vacay in the Caribbean. This time with Rhodes planting a kiss on his former business associate…

Additional photos of Kerry and Hollywood raises MTO suspicions about Rhodes's sexuality despite his denials as do "suggestive" photoshoots the NFL star has partaken.
Last week, Rhodes responded to initial photos posted by Mediatakeout saying he is not gay and that the pics were taken in a casual setting some time ago while vacationing with his entire business team.
The folks at Mediatakeout obviously doubt that, revealing that Rhodes's former assistant (in cynical quotations) is openly gay…
I wonder does MTO have photos of Rhodes's entire business team as well? Because this guy looks like he is it!
With Rhodes being a free agent and in search of an NFL job, this isn't the type of press he needs at this time, although it shouldn't even matter what he does in his personal life one way or the other.