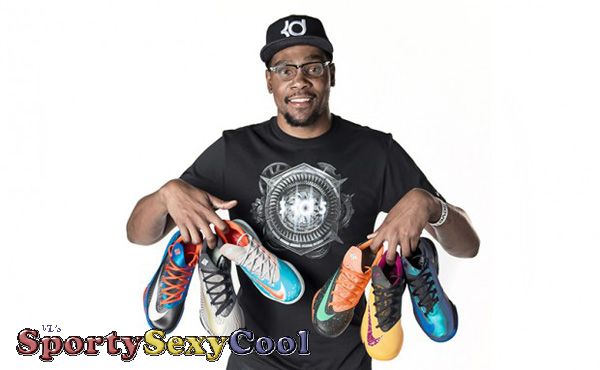 KEVIN DURANT prides himself on his OKC Thunder being superior road dawgs away from Chesapeake Energy Arena. Having racked up 26 road victories last season (second best in the NBA), that is the kind of self satisfaction thinking that went into designing Durant's Nike KD VI Away shoe. Take a listen:

Video courtesy: Nike

"If you look good, you play good… If you play good, you win." —Kevin Durant
Durant obviously likes to show out for the opposition so Nike decided on Thunder team colors of bold orange, blue and black for the sleek design of the KD VI Away with an eye towards making an impression, one that KD hopes can be seen all the way to the last row for fans at each arena.
Kind of hard to miss those colors from any distance. Very Durantula.
The KD VI Away shoe by Nike hits stores October 31.
*CATCH VL'S 2013-14 NBA PREVIEW POST THIS SATURDAY