Ride or Die: The marriage between Booby Gibson and Keyshia Cole is a bumpy one. But what marriage isn't?

It looks as though the DANIEL "BOOBY" GIBSON marriage to R&B singer KEYSHIA COLE is on the rocks as rumors persist that the couple is having problems. In what is being perceived as "gamesmanship" on Gibson's part, Booby was recently photographed at a Houston area strip club "making it rain" on a stripper named Ciara….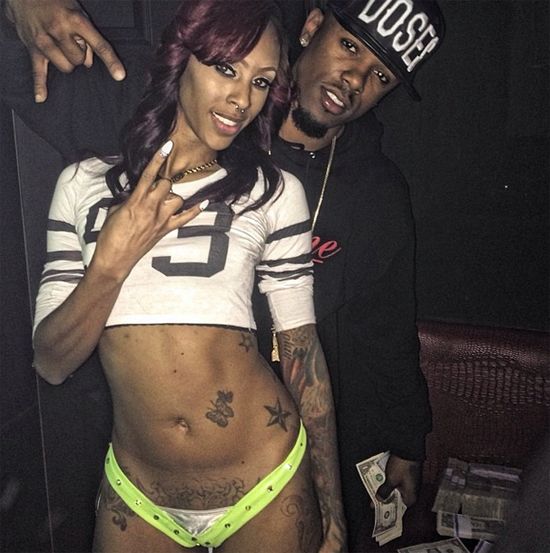 Some say the photo (and Booby popping bands to make Ciara dance) is in response to earlier pics of wifey Keyshia "getting her groove on" at an Atlanta nightclub with a local music promoter who goes by the name Rugs…
Cole reportedly hosted the promoter's birthday party celebration, who is said to be having an affair with the 32-year old singer.
We don't know if the rumors are true but Gibson seems to be having a ball doing things which cannot be construed as what one would do while in a full-fledged marriage. Peeps are even speculating that this Booby blurb while partying in H-town was directed at his wife…
Who knows what's what. Gibson, 28, who is currently an NBA free agent, has apparently too much idle time on his hands as he awaits a possible call from an NBA team. Questions about his wife's activities in Atlanta do seem to be fueling his own actions.
However, the media does tend to blow things out of proportion. I hope Booby and Keyshia are just going through a rough spot in their marriage and the break-up rumors turn out to be unfounded. Definitely pulling for these two.