Castigated: Sanders sports the cast from the injury he sustained in his nightclub melee last November.

Footage of the nasty altercation Milwaukee Bucks big LARRY SANDERS was in the middle of last month has been released, revealing the visual details behind him being cited for assault and battery and disorderly conduct at a Milwaukee nightclub…
According to reports, Sanders was apparently upset with a group of VIP partygoers about being splashed with champagne at Apartment 720 nightclub. When the 6-foot-11 forward confronted the group, things escalated quickly resulting in an ugly melee with Sanders attacking a patron with a bottle. That's Sanders in the video below being grabbed from behind by a man in a dark shirt before tossing the man off of him…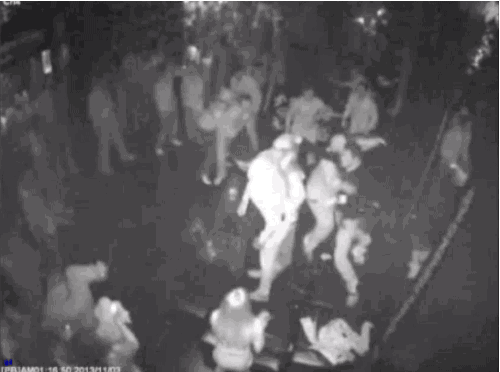 Followed by Sanders slip sliding his way to a nearby bottle that he violently tosses into the crowd…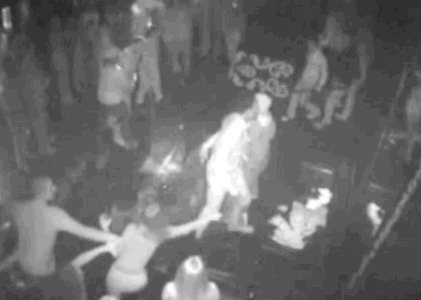 The self-proclaimed "Nappy Gilmore" is currently out of action for Milwaukee due to a ligament injury in his right hand sustained in the incident.
So basically because of this incident, Sanders moonwalked his way on to the injured reserve list requiring surgery to repair his injured hand, received two police citations and is awaiting a lawsuit because the man he struck in the head with that bottle is suing his ass.
Wouldn't it had been cheaper to just hire a bodyguard, Larry? Just asking.